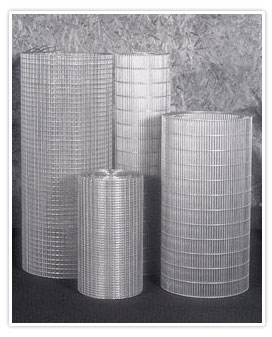 VIVIDH METALTECH PRIVATE LIMITED is India's leading manufacturer of perforated metal and wire meshes, utilising the latest technology to provide superior quality products and services at competitive prices. Our company headquarters are located in New Delhi, India.

Operating since 1981, we have developed an expertise that offers unparalleled quality and service. We have witnessed a tremendous growth under the inspirational guidance of our Chief executive, Mr P.D. Gupta. He has established full-fledged wholly indigenous perforation units using his 40-year experience in sheet metal perforations and wire mesh manufacturing.

With the unique resources of our people, equipment and manufacturing facilities, we can provide a broad spectrum of products for diverse applications and successfully meet the ever-changing needs of our customers. For more than thirty years, we have been providing the highest quality products using the latest, best equipment, under the stewardship of the finest, most experienced craftsmen.

We have combined the craft of perforating metal with modern machinery and techniques to offer pioneering perforated metal solutions to our customers. Our company is a reputed supplier to Sugar Mills, Paper Mills, Food Industry, Heavy Engineering Industryand Automobile Industry for applications as diverse as TV/Radio Speakers, Seeds Segregation, Mosquito Proofing, Stone Crushers, Minerals, Fancy Lights, and Cable Trays etc.

A visit to our state of the art manufacturing unit will leave you with the knowledge and confidence that Vividh Perforators is not only capable of meeting, but also exceeding your expectations. Utilising the latest manufacturing technologies we offer our entire range of products under the ISO 9001:2008 Quality Management System, certified by JAS-ANZ.

Our product range includes the following :

Perforated Sheets
Wire Meshes
Crimped Wire Meshes
Vibrating Screens
Conveyor Belts
Expanded Metals
Cable Trays
Test Sieves
Mosquito Mesh
Chain Link Fencing
Demister Pads (Liquid/Gas Filter Mesh)
Welded Meshes
Conidure Screens
We use a stringent quality control mechanism to deliver impeccable products to our customers. Our products undergo a rigid quality monitoring right from the initial procurement of raw materials to the final production stage. We have a team of experienced personnel well versed in the fine nuances of international trade and sourcing quality materials. Our wide global network enables us to source quality products from the leading and reliable manufacturers and exporters.

The latest technology at our disposal adds to the strength of our organisation. We continually search for new ideas and solutions, to give us the competitive advantage needed to be successful in today's economy. We have been about building our business through superior service and through the loyalty of our customers. At Vividh Perforators& Agencies, we firmly believe that we are the very best at what we do and our organisation continues to redefine the industry standards.